Cyber attacks come in many shapes and sizes, but the vast majority are very basic in nature, carried out by relatively unskilled individuals. They're the digital equivalent of a thief trying your front door to see if it's unlocked. Our advice is designed to prevent these attacks.
Cyber Essentials – What And Why?
Cyber Essentials is an effective, Government backed scheme that will help you to protect your organisation, whatever its size, against a whole range of the most common cyber attacks.
As a business with many sensitive assets within your network, it's at constant risk to cyber threats that look to gain access to important company information and private customer data. In fact, there are nearly 65,000 attempted cyber attacks on UK businesses each day, with one successfully breaching a network every 19 seconds.
Contrary to what you may think of cyber security and network issues, avoiding this immense risk doesn't have to be complicated! Cyber Essentials offers you a jargon-free way to audit your cyber security and get certified to show that you're taking the necessary precautions to minimise cyber risk.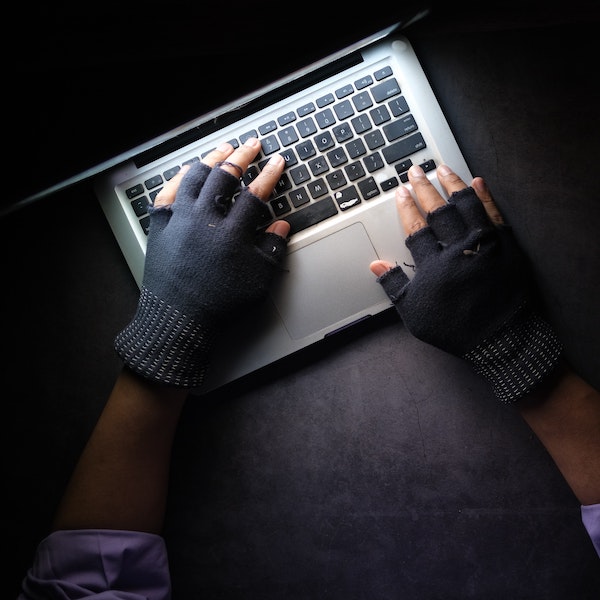 Why Is Cyber Essentials The Right Choice?
When you choose to get Cyber Essentials certified through Equity, you get access to more than just a certificate. Our Cyber Essentials scheme provides you with everything you need to get certified quickly, first time.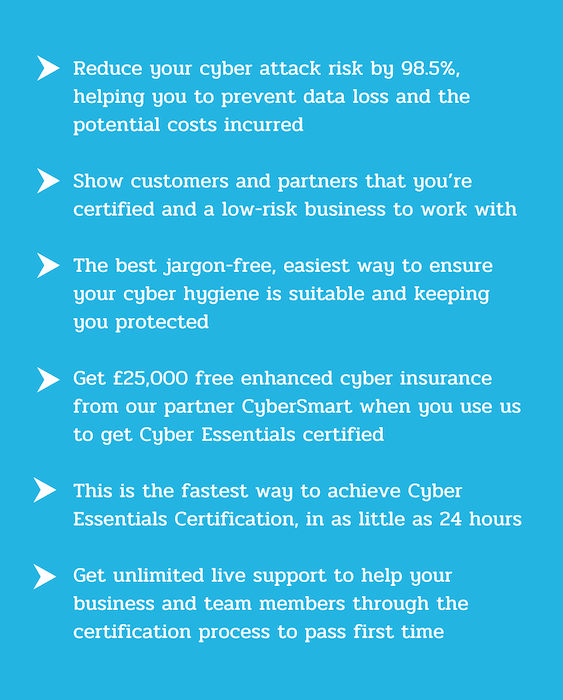 Get Certified In Under 24 Hours
We can help your organisation to get certified in as little as 24 hours with our simple process that provides you with support every step of the way.
Cyber Essentials:
Your own portal that tracks your application's progress

Active protect – an agent deployed across all your servers and workstations to identify vulnerabilities

A self-completed report which provides more information on your network
Cyber Essentials Plus:
Get access to all of the above 

Plus an independent audit of your systems and infrastructure carried out on site or remotely
To get started, just fill out the form below. We will be in touch with you as soon as possible to discuss strengthening your cyber security.